The Christian Growth Center
Articles, Resources, Bible Study Tools To Help You Grow As A Christian
Short Articles Grouped By Subject (hundreds of them)
Bible & Exegesis
Christian Living & Pastoral Resources
Cults
Evangelism
Healing
The Life And Ministry of Jesus Christ
Missions
Prayer
Theology
FREE CHRISTIAN EBOOKS
A collection of free Christian ebooks for personal study or group discussion. Ideal for Sunday School classes, home groups or personal reading.
They do not need any special software and can be read in any web browser. They contain around 20 articles each and can be downloaded in about 3 minutes at 28.8K.
Topics include: How To Become A Christian, The Heavenly Realms, Temples and Tithes, Beyond Denominations, Biblical EQ (about managing your emotions), Praying To Move Mountains, The Market, The Kingdom & The Terrorists (about globalization, economic injustice and terrorism), What The Bible Says About Sex, Principles of Healing and An Introduction To Urban Ministry
Click Here To Select Your Free Ebook

DOWNLOADS AND RESOURCES
Christian Classics

Church History, Creeds, Documents

Bibles and Bible Study Tools

Ebooks
Click Here To Go To Christian Resources You Can Download

BIBLE STUDY TOOLS
A collection of links to high quality bible study tools and bible study resource sites. With these links you can search the Bible, defend the faith, find Greek and Hebrew resources, get pictures of the Holy Land and even download a bible in Tagalog.
Click Here To Go To The Bible Study And Resource Center

FIND OUT HOW TO BECOME A CHRISTIAN AND DISCOVER THE BASICS OF THE CHRISTIAN FAITH Click here to find out how to become a Christian.
Your soul is important! Make sure that you really are a Christian and that you are born-again with a new life from God.

A FREE DAILY BIBLE STUDY BY EMAIL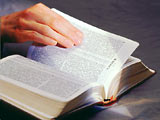 Eternity Daily Bible Study is a daily two-page bible study on a Scriptural topic. We have covered topics such as Ephesians, Titus, The Kingdom of Heaven, Prayers That Work, and many others.