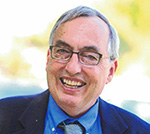 This ebook was written by Rev. John Edmiston to help Christians to do good works that result in high quality outcomes. If you enjoy the book you are encouraged to donate
12 Principles For Taking Action can be read as a stand-alone book, or used as a resource for a bible study, men's group or mastermind group. I have made it a Creative Commons resource so you can freely reproduce it and use it in your ministry.
Think of 12 Principles as a guide to your own actions and for you to discuss with others with action in mind. It is meant to be applied directly to the issues of your own life.
12 Principles For Taking Action is written in a very concise manner so that you may easily review the material.
The 12 Principles Are:
Right Plans Produce Right Actions
Right Actions Produce Right Results
Right Practice Produces Right Performance
Right Systems Produce Right Outcomes
Right Logic Produces Right Conclusions
Right Knowledge Produces Right Ideas
Right Perspective Produces Right Wisdom
Right Beliefs Produce Right Emotions
Right Values Produce Right Energy
Right Attitudes Produce A Right Spirit
Right Faith Produces Right Worship
Right Love Produces Right Community
12 Principles For Taking Action is © copyright John Edmiston 2019. It is Creative Commons and may be freely reproduced for non-profit ministry purposes, but may not be sold in any way. You are free to use 12 Principles For Taking Action in your church, ministry or bible study.